New literary arts magazine released at BHS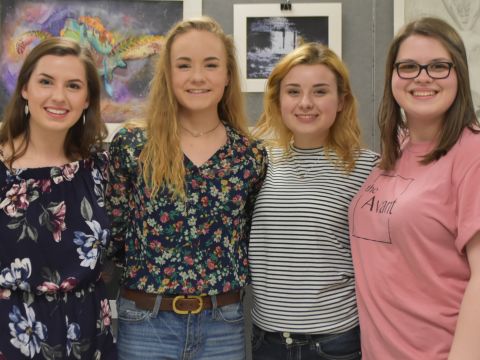 Hang on for a minute...we're trying to find some more stories you might like.
Two weeks ago, the first edition of "The Avant" was released.
The Avant is a literary and arts magazine that contains work of BHS students.
"The Avant is an art and literary magazine that features original art and writterwork made by students of BHS. It has many different mediums genres in both categories, including paintings, digital art, poems, short stories, and many more," senior editor Grace Cooper said.
The group of BHS students took submissions of work and selected ones they thought fit well with the magazine.
"The Avant is all about featuring student work to our community. It is a great outlet for students to be creative and show it off to everyone," junior editor Riley Fletcher said.
The magazine got great sales for its first edition. The editors even had to raise the amount of copies being bought.
"Because of so much interest in pre-orders, we increased the amount of copies we would print from 200 to 300," senior editor Jade Slavin said.
There are plans for another edition of The Avant to be released next school year.
"I hope the Avant lasts many years into the future and we planned for future editions when we began this project," art teacher Beck Weaver said. "With our sponsors and sales, we already have enough money to create and print a second edition next Spring.  It is our hope that each year the sales will help support future printings."