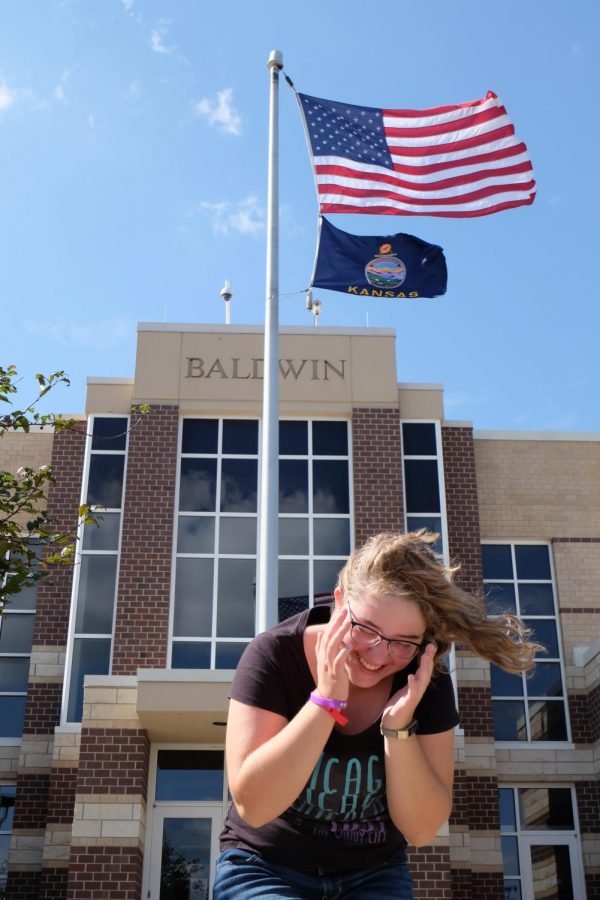 JUNIOR EDITOR-IN-CHIEF
If you only had one week to live how would you spend it?
I would spend it in New York City, going to comedy and broadway shows
What song do you have to sing along with when you hear it?
Anything from Hamilton
If you had to live in a different state which state would it be?
New York
What did you think was cool then, when you were young but isn't now?
Disney Channel
If you had to sum up your family in a few words what would they be?
Loving and funny
What's a movie you can practically quote from start to finish? 
Dirty Dancing
Zoe Thomas, Opinion Editor
Apr 03, 2020

Local family sews masks for healthcare workers

(Story)

Apr 02, 2020

OPINION: Closing schools the right choice

(Story)

Mar 26, 2020

Baldwin City residents adjust to social distancing lifestyle

(Story)

Mar 20, 2020

HUMANS OF BHS: Exchange student Giovana Maravieski

(Story)

Oct 18, 2018

Humans of BHS: Jana Landreth

(Story)

Oct 09, 2018

"Bulldog Nation" shirts promote mental health awareness

(Story)

Apr 06, 2018

Humans of BHS: Becky Fritzsche

(Story)

Mar 29, 2018

Humans of BHS: Ella Conover, freshman

(Story)

Mar 19, 2018

HUMANS OF BHS: Ethan Eckman, sophomore

(Story)

Feb 26, 2018

BHS musicians selected to perform at State

(Story)

Feb 15, 2018

HUMANS OF BHS: Shelby Jones, sophomore

(Story)

Feb 05, 2018

HUMANS OF BHS: Hudson Allen

(Story)

Nov 21, 2017

Media damaging our perception of a healthy body image

(Story)

Nov 10, 2017

Ban on transgender soldiers needs to be lifted

(Story)

Oct 19, 2017

Musical cast working hard to prepare for 'Seussical'

(Story)