Local family sews masks for healthcare workers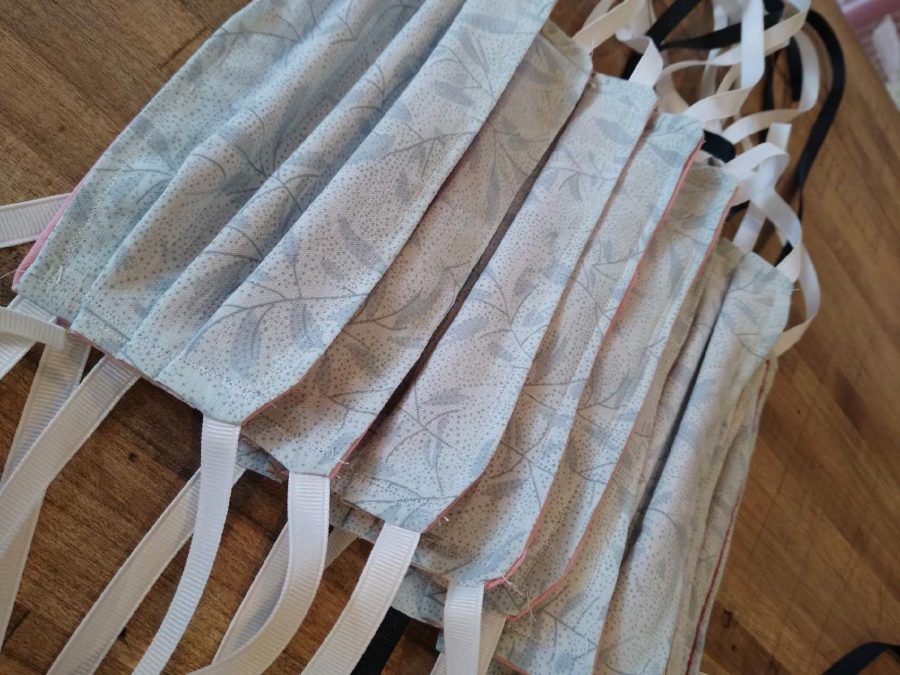 The spreading of the coronavirus has resulted in a health scare like no other, provoking a panic to sweep through our society. This panic caused a mass buying of medical masks by the public, taking them away from the medical professionals that need them to save lives. To combat this shortage, one BHS junior, Holly Gilliland, and her family have started creating masks to donate to people who really need them.
"We saw a need and decided to help out," Gilliland said. "We are happy to do it."
They got involved with making masks when her mother was scrolling through Facebook and came across a neighbor's post that was asking for volunteers to donate their time to help make 1,000 masks. 
"I feel that it is very important to come together in these crazy, uncertain times," Gilliland said. "It is nice to have been given something to do, especially something as necessary as making masks. I am proud of my mom and neighbors for stepping up to this huge task."
To make the masks they put together packets that contain 20 pieces of fabric and 20 pieces of elastic. Then they distribute these packets for other volunteers to assemble using the printed out instructions placed in the packet. The masks must be 100 percent cotton to be approved by the CDC. 
"People, including me, have helped cut the fabric into 9" x 6" rectangles," Gilliland said. "We have also had people cut the elastic into 7-inch strips. The cutters are a vital part of the process."
So far, the group the Gilliland's are volunteering for, have donated a total of around 1300 masks. They have donated these to the assisted living facility Delmar Gardens, Lawrence Oncology, and a vet clinic in Lawrence. This has required a lot of work by the group, but they are happy to do it.
"It has been more of a blessing for me," said Mendy Gilliland, Holly's mother. "And a welcomed distraction from what is going on in the world." 
These donations are very important during this time when the medical staff is working their hardest and the number of supplies is at its lowest. Hospitals everywhere are accepting donations and preparing for, if not already witnessing, a grave shortage of supplies.
"Olathe Health is constantly assessing the current availability of our personal protective equipment (PPE), and is practicing a variety of conservation practices in order to preserve this supply," Senior Public Relations Specialist at Olathe Health, Lindsey Elliot, said. "In addition, we are accepting community donations of supplies such as, masks, safety glasses/eye shields, hand sanitizer, cleaning supplies and isolation and surgical gowns. We are also working with our community healthcare partners to handle this together should our area see a surge in patients."