Ogle selected as Player of the Year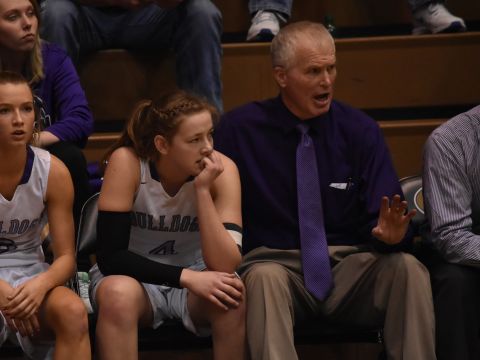 Hang on for a minute...we're trying to find some more stories you might like.
From ending the season with a 24-1 record and winning the 4A Div. II State championship, BHS basketball standout senior Abby Ogle did it all. Averaging 17.4 points and 6.4 steals per game, she led the Bulldogs to an unforgettable season.
During the summer, Ogle took great measures to prepare herself for the upcoming season.
"Over the summer I played a lot of basketball and some boxing," Ogle said.
She was selected as Co-Player of the Year for 4A basketball.
"You know I have to say yes," Ogle said, when asked if she was surprised about being chosen for the honor.
Ogle has been playing basketball for a long time.
"I'd say I have been playing about fourteen years," Ogle said
In those fourteen years she has had many unforgettable memories
"As a freshman I stole the ball from the biggest and baddest girl in the league and scored a lay up off of it," she said.
Ogle shared the court with her younger sister for most of her career.
"Abby plays with heart and is never scared of the opponent. She can see the whole court and is the most unselfish player I have ever played with. She challenges everyone to be the best they can be," Kate Ogle said
Coach Eric Toot coached Ogle in both junior high and high school basketball. He saw her develop as a player.
"Obviously, Abby is tremendously talented but what I will remember the most about Abby as a player is her motor," he said. "She gave great effort and loved competition. I knew from game #1 of her 7th grade year that she was going to be a special player.  Over the next 6 years she continued to improve as a player and as a person/teammate."
Ogle finished her BHS basketball career against Andale with a total of 22 points. The team won their final game of the season 58-57.