Worst Christmas gifts you've ever received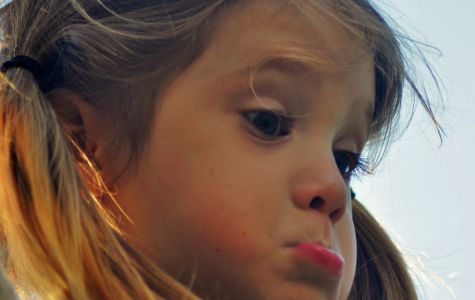 Hang on for a minute...we're trying to find some more stories you might like.
Have you ever received a Christmas gift you wish you could just forget? Justin Bieber tickets or a re-gifted gift, self help books or underwear? We have all gotten an awkward present our families gave us with the right heart, just not the right place. They laughed at us, yes, but all in all, it was out of the goodness of their hearts. Or so we think.
"I thought this present under the tree was a new book or some new drawing supplies," sophomore Sydney Thurlow said. "I was so excited about that present that I opened it first Christmas morning and it turned out to be some stupid tights."
What you hope to get may not always turn out what you actually get. But, after all, it's Christmas and it's a giving season to be thankful for. Although some gifts are really weird, you just have to accept them with a forced smile. Even though they disappoint you.
"I got an iPad speaker, but I didn't have an iPad," junior Grace Cooper said. "I really wanted an iPad, but I never got one."
No matter how unfortunate your gift ends up being, remember that someone has gotten something way worse. But it's not the end of the world.    
"The worst gift I ever got were socks and they were really boring," senior Robert Hernandez said. "I wanted something interesting like money."
We've all seen the videos of little kids where they open up a package and it's a pair of socks or a piece of string cheese, or an onion or something they can get any other day but end up unwrapping it on Christmas day.
"When I was little my grandma gave me a little toy horse," freshman Addy Flory said. "Then my other grandma gave me the exact same one."
When an older kid gets an odd gift, what are we supposed to do? We can't just act up and ask our parents why we got this terrible present. The other option is to play it off and have it be the best gift you ever got, just like an avocado.