Mr. Ising and Mrs. Buffum enjoy first year at BHS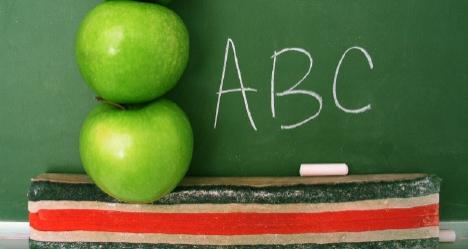 Two of the new teachers here in BHS are Biology teacher, Andrew Ising, and Choir teacher, Erin Buffum. They both answered some questions concerning their first semester in BHS.
How was your first year teaching in Baldwin?
Mr. Ising- My first year is only about 40% complete, but so far, I have really enjoyed working with the BHS students.
Mrs. Buffum- I have really enjoyed it so far.  It is fun to work with a variety of age groups throughout the day, and it has been a fun challenge to work with high schoolers and upper level music.  
 

What do you enjoy about teaching?
Mr. Ising- If you've followed most of the interviews with other teachers, it is pretty much the same: no two days are ever the same, and I get to share something I love (Biology) with a new group of kids every year.
Mrs. Buffum- Of course, I love sharing my love and knowledge of music with students.  But, I really love teaching life skills through music.  There are many lessons that can be learned through the performing arts that you can apply to your life everyday.
How has teaching here affected you in a good and bad way?
Mr. Ising- I cut out about 70 minutes of driving every day, so I get to spend a lot more time at home with my family now than I used to, which is pretty nice. 
Mrs. Buffum- Sincerely, there has been no bad affect on me!  I have told anyone who has asked, that I am so thankful to have this job, it was the right move for me.  I have learned a lot about myself and about how all schools operate differently.  It has been a really great learning/teaching experience so far, and that is what I was hoping for when I applied for the job.
Do you see yourself working at Baldwin long term?
Mr. Ising- I think that is something you'd have to ask my bosses… I hope so. 
Mrs. Buffum- I do not plan on finishing my career in Baldwin (I have a long way to go!) but I do plan on teaching here for a number of years.