Martin longtime coaching career leads to basketball championship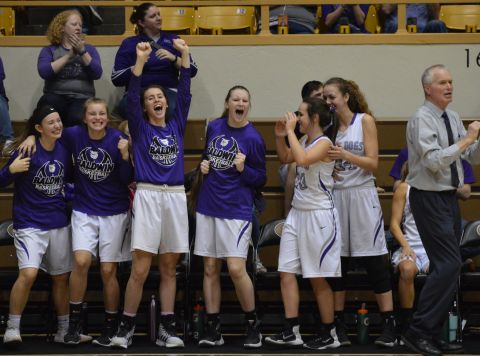 Hang on for a minute...we're trying to find some more stories you might like.
Head Coach Bob Martin and the BHS girls basketball team won state this year, with one of the best records in Baldwin basketball history.
"We were talented, we had a lot of really good players, great athletes. But they were kids that were really dedicated to the sport, and put tons of time into it," Martin said.
Other coaches highly respect him and his way of coaching.
"Coach cares. He cares about the kids, our program and our school," assistant coach Eric Toot said. "He's also very humble, it's all about the kids and Martin does not take credit for the success of the team. Even though he is the main reason."
Martin credited the girls for the teams' success
"The girls did everything you expect a winning team to do." He said. "They came to practice every day with the right mindset, they were disciplined. As you can see, it paid off really well."
This season, the BHS varsity girls basketball team had a staggering record of 24-1. Which is the best record that girls basketball has ever had in BHS history.
"I'm extremely proud of this season's record. I couldn't ask for a better effort from the girls." Martin said.
The students that play for him, respect his way of coaching very much.
"He teaches us the things we need to learn about the upcoming teams, and never makes things too complicated to understand," senior Abby Ogle said. "He teaches us sportsmanship towards other teams. He is a kind man with an amazing heart and the ability to coach basketball."