Schools should receive equal funding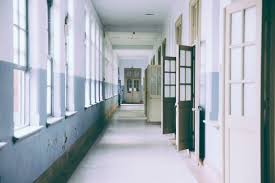 Hang on for a minute...we're trying to find some more stories you might like.
Have you ever thought about how much K-12 schools would improve if they just received more funding?
On average, our school districts receive about 33.3% funding from local, state, and federal government, according to Data First. Imagine the level of improvement schools could undergo if they just received more funding.
Nearly $700 billion dollars are going into the school system, but each school has a different formula for their fundings, according to Allovue.
If the government would issue a nation wide formula to fund schools, then every school would be equal and have the same privileges.
Students are leaving all of their friends behind just so that they can go to a better school with more funding and more opportunities just because their school has a different funding formula.
All schools should be equal so that each student has the same opportunities. Many students can't reach their full potential because their school did not have the same funding as other schools.
Also, if schools receive different funding, then some schools will not have the ability to prepare students for the real world as much as they should.
Schools should receive equal funding so that every student can have equal opportunities and have the chance to receive the schooling they should. They should not have to be held back from their full potential just because their school can't afford to provide it for them.