Staff responds to proposal to combine school districts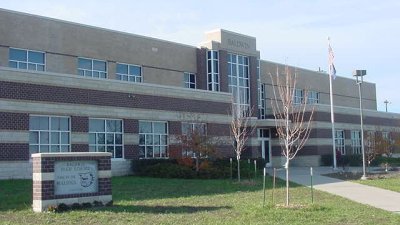 A new proposal is getting attention throughout BHS. The proposal is to combine school districts to save money and increase funds. Baldwin school district might combine with Eudora's to make one combined district.
"I'm open-minded to anything that might be a smart financial decision," English teacher Kit Harris said. "Schools are way underfunded right now."
The proposal is not very popular to Baldwin students and teachers, including principal Rob McKim.
"The proposal is something that would obviously affect us," McKim said. "It would combine our district with Eudora and there would be some decisions that would have to be made. I am not in favor of them doing that because I think we have a pretty efficient school right now."
The proposal would make Baldwin and Eudora one district. This would mean that there would be one district office, which means people will start to be laid off.
"There will be some things that we would lose local control of," McKim says. "I think that we would lose some of the local decision making power that we have."
If we were to combine districts with Eudora, we would have to use their district number (491) instead of our own (348) because they are a bigger school.
"There might be some negative consequences that aren't worth it," Harris said. "But if it's going to help funding for school, I think we should all at least look into it and give it some consideration."