FEBRUARY: Musselman new to BHS staff, popular among students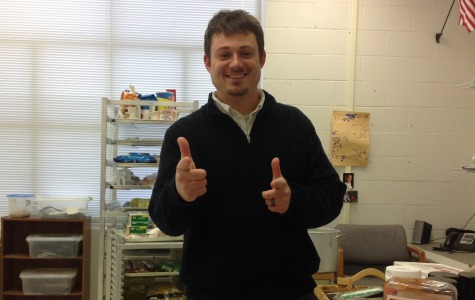 Fifth-year BHS teacher Paul Musselman was named by the Student Advisory Team as a Teacher of the Month.
Musselman is the teacher of multiple different classes. He teaches Culinary Essentials, Culinary one, Culinary two, Career and Life Planning and Human and Growth Development. He is also the head coach of the BHS boys basketball team.
How long have you been teaching?
"5 years at Baldwin, 5 years in total."
What got you into teaching?
"It felt like a job I could be excited about waking up and going to every morning because kids make it interesting, and the relationships you get to develop with kids."
What is your teaching philosophy?
"I think it's important to have a positive relationship with each student before you can most effectively teach them."
What do you like most about your job?
"The relationships, just getting to interact with kids."
Have you ever been recognized or received any type of teacher related award?
What is the most difficult part about teaching High School classes?
"Dealing with different student attitudes."
What do you do when you are not teaching?
What is it like being a high school teacher by day and then a basketball coach at night?
"It is good, you get to see the kids in a variety of settings, you get the opportunity to try to help them find their strength and to overcome obstacles."