Why mainstream music should not be mainstream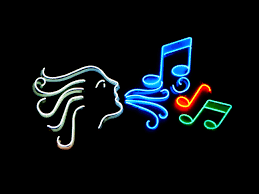 Mainstream music today often revolves around drugs, partying, and alcohol. If you take a listen to the music on the radio today and really listen to the lyrics you will hear how unoriginal and reparative the lyrics are.
Artists such as Rex Orange County, Girl in Red, Clario, and Billie Eilish create their own music.They take time to write their own lyrics and it shows in their music. They write and sing with genuine emotion, enthusiasm, excitement.
They talk about real genuine emotions and experiences they have encountered in their life. Their songs are not repetitive either. Each song tells a new story and new experiences. For example in Rex Orange County's song "Four Seasons" he talks about being at loss and feeling almost a bit apathetic.
In one of Cardi B's famous songs "Bodak Yellow" she quotes "You know where I'm at you know where I be you in the club just to party." This is an example of how mainstream artists lyrics are not tasteful, boring, and simply uncreative.
If people learn to branch out from mainstream music they will fine some really underrated and talented artists. It was not until I began to branch off from mainstream music I found songs that are authentic. Branching out into different music genres will allow people to find what music they truly like, not what the media has influenced them to like.