Kids getting iPhones at too young of an age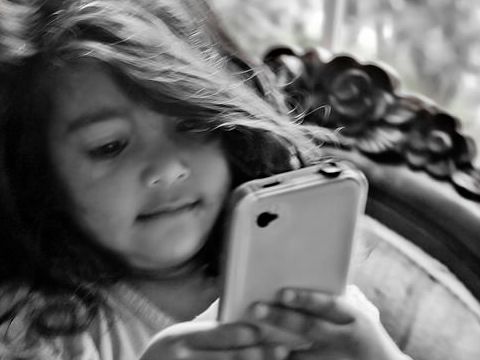 Hang on for a minute...we're trying to find some more stories you might like.
When we were young you used to want toys for example Legos, Mini Figures and Trading Cards. But now every kid seems to want a smartphone. The common age was 12 but that was a survey held back in 2012. A new survey held this year shows the age is now 10 which means you would get your first smartphone in 4th or 5th grade.
Most kids want a phone for mobile games. You could just by them an iPod or DS. I remember when I was in grade school I had a DS and eventually an iPod. Those did just what I wanted to do, play games.
Nowadays kids like to look up to their role models. Most of their role models are on social media. They want these devices so they can download Instagram and Snapchat to see into the further life of these stars. They also want these apps to communicate with their friends. But do they really need them?
Adults typically buy their kids phones when they are young. This is because they are sick of having their kids ask for their phone all the time. The number one solution for this is to buy them a brand new phone? I think the solution is to just say no for once.
I don't think kids under the age of 10 should get a phone. When you get into junior high you start to get into extracurricular activities and you have to communicate with your parents somehow. I just can't understand why kids have brand new smartphones. If you have a child in junior high and they do not have a phone I would consider buying them one.