Bullying/Cyberbullying has huge impact on students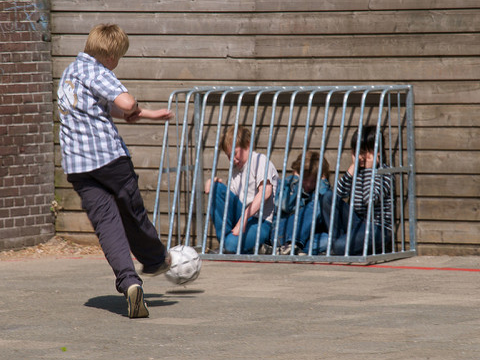 Hang on for a minute...we're trying to find some more stories you might like.
There is one problem that many children and students seem to face, bullying. Bullying can happen anywhere from a school, neighborhood, online, or sport activities. According to the National Bullying Prevention Center, in the grade levels 6-12, one out of five students (20.8%) are victims of being bullied. The children who have been bullied experience negative physical, school, and mental health issues that can affect into their adulthood. As a result of being bullied a child is most likely to often feel depressed, anxiety, loneliness, and lose interest in activities they used to enjoy. Where on some cases, according to a Yale University study, victims of bullying are seven to nine percent more likely to commit suicide.
Bullying is more likely to be targeted towards weak and vulnerable children that would not be able defend themselves. According to National Bullying Prevention Center, out of all the students that have been bullied 64% of children did not report it; only 36% reported the bullying and tried to put a stop to the behavior. Many bystanders witness kids that get bullied and are being picked on but do not think to jump in and stop it. Why is that? If you see someone that is being bullied and they cannot stand up for themselves, then either say something at that moment or report to a peer. This will result in the progression to stop bullying.
Most of the students that are between the grade levels 6-12 have the access to social media and the internet. One of the most commonly seen type of bullying is cyberbullying. According to Center for Disease Control, 2015, states among high school students 15.5% are cyber bullied, and 24% of middle schoolers are cyber bullied. I think cyberbullying happens because people who want to bully towards a certain person, does not have the bravery to say those things to their face. While they get to hide behind their device, the victim gets to wonder why someone would ever say things like that.
Why do people bully others? That is a question that many people would like to know the answer to, but honestly there is not really a reason to these bad behaviors. According to National Bullying Prevention Center, The reasons for being bullied reported most often by students were looks (55%), body shape (37%), and race (16%). I think it is wrong that students think it is okay to judge others and approach them with their thoughts, that they know will hurt the victim. They need to realize that not everyone is alike and do not look/act the same, but that is not a reason to make fun of them and put them down.