Hall of Fame coach ready to take over the Bulldog volleyball program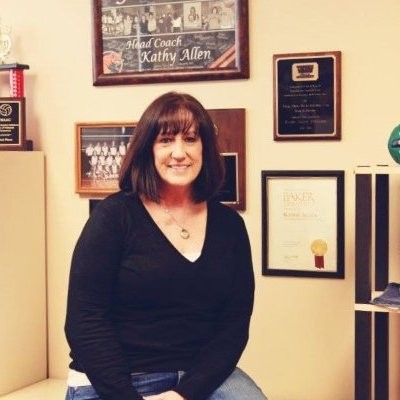 Kathy Allen has always been a part of the sport of volleyball. She has found a love for it and has had many accomplishments being a coach. She is so excited to be a part of Baldwin sports as our new volleyball head coach. 
Before Allen became the BJHS volleyball coach she coached at many different colegente levels.
 "I've coached at Emporia State, Washburn and Baker University," Allen said. "Before that I coached at St. Mary's High school. That was in the 1980s! I also coached for two clubs, Lawrence Juniors and Topeka Juniors. I've been a volleyball coach for over 30 years."
Allen has also coached one year in England. She has also coached two club teams. She has many accomplishments all around. 
Baker University Hall of Fame

Emporia State University Hall of Honor

Winningest coach in Baker History

2 USAV Junior National championships (U14, U15)

WIBW Title IX Trailblazer 
She has been a part of Baldwin's sports before becoming the head volleyball coach for our highschool. She coached the 8th grade varsity volleyball team. 
"I was coaching at the Junior High when the BHS job opened up," Allen said. "I decided to apply because I really love the kids! I also feel like I still have some volleyball wisdom left I can share with the team."
Allen can't wait to start her coaching time at BHS. 
"Absolutely the thing I'm most looking forward to is working with and connecting with the athletes," Allen said. "I love helping kids learn sport skills. I'm really excited! I love the kids and the vibe at BHS."