Journalism, FBLA students prepare for Chicago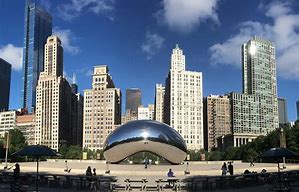 Hang on for a minute...we're trying to find some more stories you might like.
For Journalism and FBLA students this is a once-in-a-lifetime trip to Chicago, Illinois. Journalism and FBLA will not be the only thing they will be doing there, though.
"I'm really excited to hang out with people and learn more about journalism," sophomore Belle Olson said.
For the students going, this is really exciting for them. It's the chance to have a new opportunity.
"I feel like it will be cool to see all the different journalism students," sophomore Tennyson Wilson said.
The students will depart for Chicago on Nov. 1 and will return on Nov. 5. They will be taking a train from Lawrence all the way to Chicago. The train ride there will be about an 8-hour ride.
"I've never ridden a on a train before so I'm really excited," Olson said.
There are journalism and FBLA conventions taking place that the students will attend. The convention lasts about two days and is full of useful information that the students will later use to help them in the future with journalism.
""Learning more about journalism is what I'm most excited for since I don't know much about it," Olson said.
There is a total of 14 BHS participants. They are also going to a Chicago Bulls game and also some sight seeing around the city.
"I'm really excited to go to the Chicago Bulls game," Wilson said.
This will be a great experience for the students. They will be able to learn more about journalism and be able to see all the sights of Chicago. This will be one trip they will never forget.