New faces, new positions as 2018 begins at BHS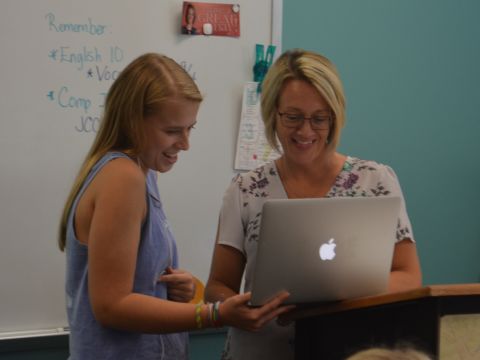 Hang on for a minute...we're trying to find some more stories you might like.
Baldwin High School has started out the new year with many different changes and new faces. A new biology, anatomy, chemistry, English, girls P.E. teachers. Even a new principal and vice principal.
"I think as an assistant principal you deal more with kids and with a full principal you work more with teachers and parents and the community, all the stakeholders in Baldwin and the total education program for the high school," said principal Frank Perbeck, who has been an administrator at BHS for 8 years, 7 years as an assistant principal. He has been an administrator in Kansas for a total of 18 years.
Of the new teachers, they all come from a variety of different places and schools. The new teaching staff joining BHS this year are English teacher Hailey Shoendaller, gym teacher Gentry Lindscott, anatomy teacher David Hall, biology teacher Dawn Fasenmyer and chemistry teacher Amanda Lyman.
"Last year, I taught at Gardner Edgerton High School, a 6A high school with over 1,600 students," Shoendaller said. "I taught sophomore English and AP Language, a junior class."
All of the new teachers are giving positive reviews about teaching at BHS.
"I am very excited to be teaching at a smaller school that is much closer to my home," Shoendaller said. "I am also excited to once again be teaching Comp I and Comp II as a dual credit option for juniors and seniors."
Second-year PE teacher Doug Kerr now has a new partner for teaching gym and weights,.Lindscott is from the Atchison area, where she attended Atchison County.
"Students are really awesome," Lindscott said. "A lot of pride and community support and purple, I'm a K-State fan."
All in all, there are a number of new faces to see around BHS for this school year. BHS has welcomed these new faces with a smile and wished them a good year.
"The staff here are great," Hall said. "I can tell already that the teachers here genuinely want to improve their classes. They also care about students and try every day to prepare them for the future. I have enjoyed working with them very much."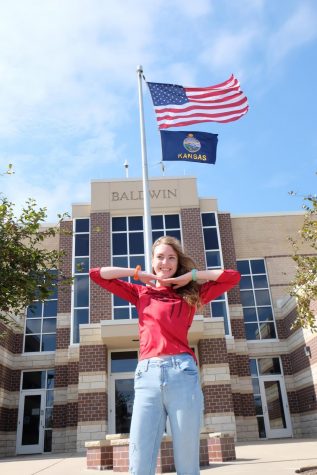 Erin Grosdidier, Editor-in-Chief
SENIOR, EDITOR-IN-CHIEF

What are your future plans? Graduate
What other activities do you do through BHS? Band, tennis, art club, yearbook
...