Theater students rehearse for upcoming play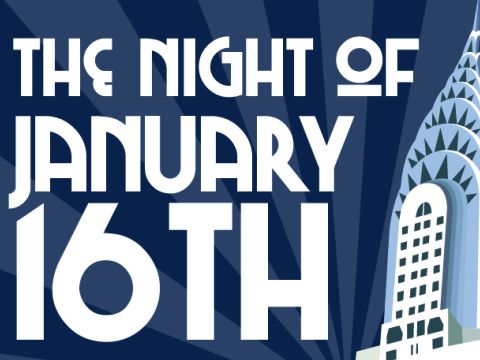 Hang on for a minute...we're trying to find some more stories you might like.
As we are all getting ready for spring break, another group of people is getting ready for another grand performance. The cast and crew have been working day and night preparing this year's spring play, The Night of January 16th by Ayn Rand.
"The play is a murder trial. Audience members serve as the jury and decide the outcome of the case," director David Stephens said. "We rehearse on Monday through Thursday from 4-6 p.m."
Rehearsals have been very productive, and the play is coming along smoothly.
"They have gone better than they have in the past. Our strengths are a capable cast working with an entertaining play," Stephens said.
A vital part about putting a play together is making sure you have the right cast to work with the play. For this play, the audience will join the cast and become on with the play in an unexpected way.
"The play takes place in a courtroom, where a woman named Karen Andre is put on trial for the murder of Bjorn Faulkner," cast member Zsofia Nemeth said. "There's a fun twist, too, a few audience members are the jury, so we have to memorize two different endings depending on their verdict."
In order to prepare for the play all cast members gather and work hard everyday during rehearsal. Every group has their own methods of preparation to fine tune their performance, including the BHS spring play cast and crew.
"When I'm learning lines, I like to only focus on the last few words of the other peoples lines so I know my cue, and not focus too hard on what they're actually saying," Nemeth said. "I think this year's play is going to be a real success!"
Preparing a play of this magnitude and as interactive as it is takes a lot of hard work.
"We really just run through it a lot, focus on the problems, fix them and move on. It's a quick turn around when we get something down then we move on to the next thing," senior cast member Morgan Rhodes said. "Stressful, we are having trouble with cast members being on time but that is an easy fix. I'm actually so proud of the cast because we seem to be moving along at a good pace, despite the difficulties."
For many this play is a great outlet to do what they love most and build a strong sense of community.
"I love acting and theatre so I enjoy getting to do what I love," cast member Jillian Markway said. "The play is a great way to get to know new people. In most plays I have been in, by the time of the performance, all of the actors are like a giant family."
For others it is a way to grow and learn as an individual.
"My favorite part about being in the play is getting to be a type of character I've never really experienced before," Nemeth said. "In the past two musicals and the last play I've been more silly character's, but for this one I get to be more serious and intimidating."
The opening night for the spring play is Friday, April 6 and Saturday, April 7.