Early graduation is the pathway chosen by two BHS juniors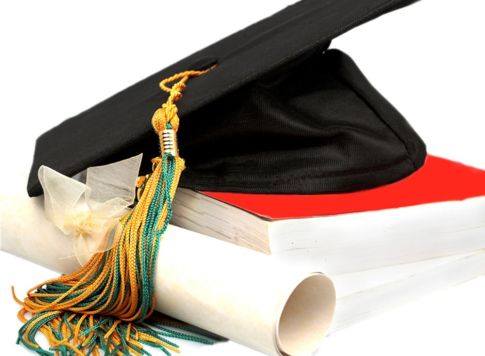 Hang on for a minute...we're trying to find some more stories you might like.
High school is said to be some of the best four years of your life, but for juniors Katelyn Hockey and Mika Frick, it is going to only be a mere three years. Walking across the stage with the class of 2018 is the goal of Frick and Hockey, and they have taken many preparations and have doubled up on many classes to do so. With friends and family pushing them to strive for the greatest they can be, the two honorary seniors have put lots of long hours into planning out their entire high school career. The two have also received tons of help from Debbie Baldwin, Junior and Freshman class counselor.
"She made all of it possible," Frick said. "Mrs.Baldwin helped me get in contact with everyone, along with set up a schedule. Also, my mom and my boyfriend have helped me tremendously with pushing me and helping me when I'm in a nudge."
When planning out her early graduation, Frick consulted her counselor, Debbie Baldwin, since the day she walked in Freshman year in order to schedule out her high school career, however, she officially decided to pursue early graduation during her second year at BHS.
"I started considering graduating early a few months after the start of my sophomore year. In October is when I really decided to move forward with it," Frick said. "Last year I doubled up on English and math classes. After that I've taken a lot of online classes."
After graduation Frick plans on attending Johnson County Community College, JCCC, where she will participate in the dental hygienist program.
Along with Frick, her classmate Hockey has been working hard and striving for success as she plans her early graduation.
"Last fall is when I decided I may want to graduate a year early, it wasn't until winter break when I started the online classes," Hockey said. "I have thought about my decision and I continue to be excited and hopeful of what my future has to come."
Unlike Frick, Hockey has not chosen to double up on classes, although she has been taking online classes in order to meet all of the requirements for graduation.
"I am not a 100% sure yet, but for right now I am going to continue my education at JCCC to get most of my prerequisites done, then go to a four year college like K-State, Oklahoma State or Mississippi State University to get my degree in animal science/dairy science," Hockey said. "Then, I could possibly continue my education with going into veterinary medicine."
Receiving criticism from a few of her teachers and her parents, Hockey has pursued and strived through her early graduation goals with support from her fellow classmates and counselor, Baldwin.
"I consider myself a senior. I have thought about senior pictures, getting my cap and gown, and where I could possibly go to school next year like any other senior! Overall many students have been very supportive with my decision. Many of my close friends are a little sad.. but are happy with my decision and support me." Hockey said.
Defending her decision to graduate in May, 2018, Hockey is highly optimistic and determined to reach her goals.
"The most negative comments I have gotten is from teachers and parents from other kids, like 'why would you do that' or 'you are only going to regret it in the long run', but I have thought about my decision and I continue to be excited and hopeful of what my future has to come," Hockey said. "The counselors have been a huge help when it comes to knowing whether I'll have all credits to graduate  and what classes to take."
Planning for the future and striving to be the best students academically have been key goals for both Frick and Hockey. Through support from both counselors and friends, the two honorary seniors will be walking with the class of 2018 this May.
"I don't see any negative effects except the negative and hurtful comments many have made," Frick said. "All I really see is positive effects! I can get on with my life, I know what I want to do and I am so excited to make it happen. I can't wait to walk across the stage and feel all of the work paying off."