Two longtime BHS teachers say farewell to teaching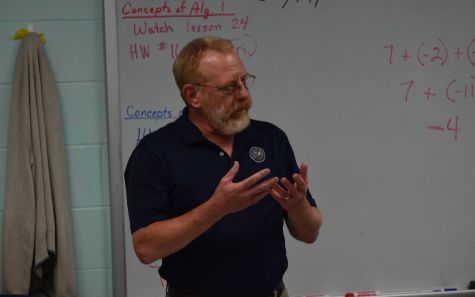 Hang on for a minute...we're trying to find some more stories you might like.
Business instructor Patty Lenning and math instructor Tom Sigvaldson, two teachers who have worked with BHS for many years, are planning to retire this year.
"I started in the fall of '81, so 36 years. I like being around kids. It keeps you young and being able to learn new things from them," Lenning said.
BHS was Lenning's first and only school in which she has taught.
"32 years, I didn't start teaching until I was 30. Best part of teaching is being around the young people and their energy and the fun times with the student," Sigvaldson said.
After teaching they both plan to enjoy retirement.

"I will work part-time for sure, I can see myself being a secretary for a school or company. I'll be helping my husband on the farm too, and traveling," Lenning said.
After teaching, Sigvaldson plans to spend more time outdoors.
"I love to be outside, but I hate summers. I mostly stay inside with the AC on. I'm excited to be out during the other three seasons. When Ms. Sigvaldson retires, we will be traveling, hopefully," Sigvaldson said.
Within the years the teachers both noticed changes in the school and technology.
"Yes, huge changes in technology. When I first came here we were still using typewriters," Lenning said.
"There was no personal computers, phones, or even copy machines. We used something called a mimeograph and the papers came out warm and smelled funny," Sigvaldson said.
These teachers will be missed by the students and staff.
"I will miss him being the Scholars Bowl coach. He has good jokes," sophomore Joe Zheng said.
Principal Rob McKim said the students and staff will miss Lenning and Sigvaldson.
"I could count on them and doing their best to educate students daily. Their subject matter of knowledge, and their passion for the students and high school," McKim said.