Biology students hoping to save baby sea turtles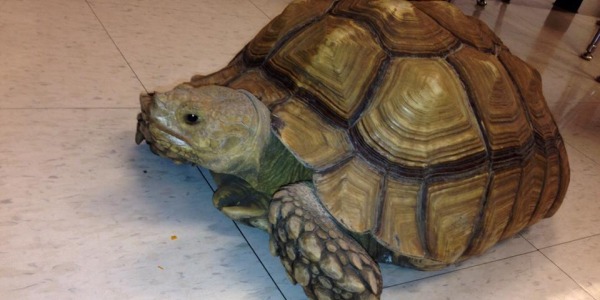 There are many "once in a lifetime" trips you can take here as a student at Baldwin High School. Spanish students have gone to Costa Rica, French students have gone to France, and FBLA member have gone to Denver or Dallas; now, the College Biology class hopes to take a trip themselves. They hope to take a trip down to Manasota Keys, Fla., to save baby sea turtles.
Senior and turtle saver extraordinar, Hannah Hutton was excited to talk about this trip she hopes to take with the class.
"We are going to Florida to go save little precious baby sea turtles by marking nesting sites so they can hatch safely." Hutton said.
The students in the class have been participating in many different types of fundraisers, including one they had at Freddy's a few weeks back, and they will continue to hold fundraisers all year long to fund their trip.
"Our main fundraiser is the hog draw," Hutton said. "You can enter by paying five dollars for a ticket and then you have a chance to win half of a hog. So everyone should buy a ticket to help the Biology trip out."
The students are all excited for this trip and excited to make a difference. The trip will be towards the end of the year for these students.
"I'm looking forward to spending a lovely time with all my friends and classmates and saving baby sea turtles. And we will get to see some elephants so I'm happy about that too, of course!" Hutton said.
Students will be holding fundraisers all throughout the year and if you have any further questions on how to help or more information on their trip, contact sponsor, Scott Crenshaw or any College Biology student.

More info to come as fundraiser announcements are released and set.