"Before I kick the bucket"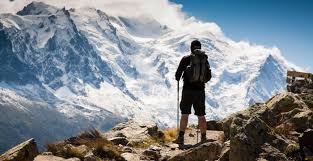 Hang on for a minute...we're trying to find some more stories you might like.
Life is all about doing fun things and exploring the world. Here is what Baldwin High School has to offer for items on their "bucket list."
"I want to go and visit the Mediterranean," history teacher Donald Blanchet said. " I would also like to be a part of a state championship basketball team."
Some items on people's bucket lists are more risky than others, such as senior Cole Blakes.
"On my bucket list, one thing I would like to do is to go skydiving," he said.
Senior Jessi Dowell has a bucket list in the medical field.
"I would like to sit in or conduct a full heart transplant," Dowell said.
Teacher Paul Musselman is on the adventurous side of things.
"Before I die, I have always wanted to hike a mountain," Musselman said.
Some students would like to travel.
"I guess I would like to travel to Greece," senior Garrett Owings said.
"Ride elephants in Thailand and go to Australia," senior Ellie Thurlow said.
Freshmen Ian McCoy would like to venture out to the sea.
"I want to go deep sea fishing," he said.
Substitute teacher Rick Weaver would like like to watch professional sports.
"I have always wanted to go watch a couple holes of the Masters or go to a Boston Celtics
game," Weaver said.
With so many places to go and so many things to do, here are just some of the things students and teachers of Baldwin High School want to do before they kick the bucket.