Standardized tests are not helping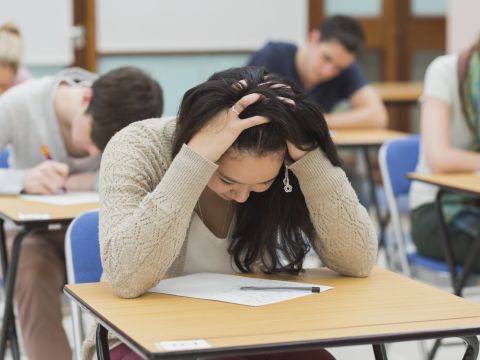 Hang on for a minute...we're trying to find some more stories you might like.
Are standardized tests really helping? This question is an ongoing argument between schools, students, and teachers. Many people agree with the fact that the tests are hurting our education system instead of making it better.
After the 2002 No Child Left Behind Act was announced, all 50 states were now required to do annual testing. This act resulted in the U.S. going from being ranked 18th in Math in the world in 2000 to 27th by 2012. The same thing happened with Science, dropping the US to 31st in the world.
Standardized tests have proven that they do not help and are a waste of the schools time and money. They are not an accurate measure of academic progression and only measure a small portion of what it takes for education to be meaningful.
If these tests are not doing any good, then why do we still have them? It is simply for the fact that good test scores make your school look better. In some cases schools will praise teachers whose students get the best test scores.
The education system uses their students and these tests to brag about which school did best, which serves no purpose educationally.
Students compare their intelligence to a number they got on a test and a letter that determines their ranking within academic excellence. Standardized tests have become more toxic and destructive to how students think about themselves, which is why now in a lot of schools parents can choose to have their kids not take state mandated tests.
Schools cut funding and time spent on art and music programs just to make way for standardized tests. Instead of wasting our time and money on tests that do not work, we need to encourage other programs such as art and music.