Kpop genre dominating world music charts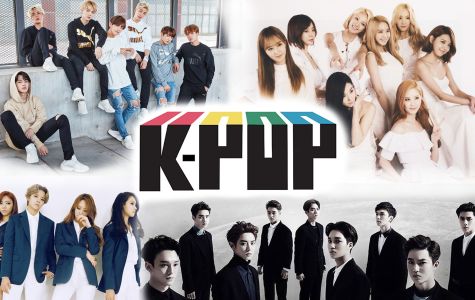 Hang on for a minute...we're trying to find some more stories you might like.
Most Americans are used to hearing the voices of musicians such as Rihanna, Drake and Taylor Swift whenever they turn on their local pop radio station. Many of these artists have gained worldwide success, having tours and chart toppers across the globe. While these musicians are certainly accomplished there are many artists in other parts of the world who are just as popular, if not more, that most Americans have never even heard of. One of the places which this is most evident is in the Kpop music genre.
Kpop refers to Korean pop music, specifically music made by South Korean musicians. However, unlike most American singers, they often incorporate intricate choreographed dances into their music videos and live performances.
According to Billboard's World Music Chart, the newest album by the popular all-male Kpop group BangTan Boys (called BTS for short) has become one of the fastest selling and most successful albums across the world in late 2016. The album, titled "WINGS" is a mix of BTS' signature sound, which combines distinctly strong beats, and vocals with meaningful lyrics and heavy rap breaks. The first single of the album, "Blood, Sweat, and Tears" was released on Oct. 10 with a heavily story-driven music video featuring all seven members of the group singing and dancing. Within a day and a half the video had reached 10 million views, setting a record for fastest Kpop music video to reach this benchmark.
Another Kpop group, EXO, has also been breaking records this year. Their third album titled Ex'act was released in mid June 2016, and was an almost instant success. Approximately 450,000 copies of the Ex'act album were sold in the first three days after it was released, whereas American boy band One Direction's most successful album, Midnight Memories, took nearly a week to reach the same number according to Billboard.
Kpop is becoming increasingly popular across the globe, as the genre's winning combination of talented musicians and intricate choreography has been capturing the hearts of music fans everywhere. Don't be surprised if one day soon you tune into your favorite pop radio station and hear one of these Kpop groups, sharing their culture through music.