Top 8 shows to binge on Netflix over winter break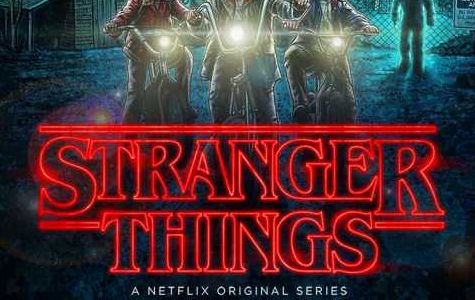 Hang on for a minute...we're trying to find some more stories you might like.
Students only have a few more weeks of school left before finals, which means lots of stress and very little free time. However, right after finals is winter break, a time students will have quite a bit of time to relax and decompress. One of the favorite pastimes of students today is watching movies and television, especially using the streaming service Netflix. I have prepared for you a list of the most binge-worthy television shows on Netflix to keep you busy over break, armed with a warm blanket and some microwave popcorn.
1. Gilmore Girls– This classic comedy-drama about a single mother and her daughter is funny, witty, and will most likely leave you feeling warm inside. Plus, one of the most recently anticipated tv show revivals, Gilmore Girls: A Year in the Life premiered on Netflix as a four-part continuation of the series, much to the excitement of old and new fans alike.
Avg. Episode Length: 90 min

Notable Actors: Lauren Graham, Alexis Bledel

Netflix Rating: 4.75/5
F.R.I.E.N.D.S– This is another classic comedy sitcom which has worked its way into the hearts of many. F.R.I.E.N.D.S offers ten hilarious seasons about the misadventures of a group of six 20-something best friends learning about life and love in Manhattan, New York.
Avg. Episode Length: 22 min

Notable Actors: Jennifer Aniston, Courteney Cox

Netflix Rating: 4.25/5
The Office– The Office is an oldie but a goodie. This nine season documentary-style television show follows the antics of Michael Scott, manager of the Scranton, Pennsylvania branch of Dunder Mifflin Paper Supplies Co. and his kooky employees.
Avg. Episode Length: 41 min

Notable Actors: Steve Carell, John Krasinksi

Netflix Rating: 4/5
The Flash– Are you a fan of superhero origin stories and interesting comic book villains? The Flash might be the show for you. This show revolves around the strange circumstances which lead to Barry Allen gaining superhuman speed, and the team he becomes a part of to keep his hometown safe.
Avg. Episode Length: 22 min

Notable Actors: Grant Gustin, Tom Cavanagh

Netflix Rating: 5/5
Agents of S.H.I.E.L.D– This Marvel tv show surrounds S.H.I.E.L.D., the espionage and law-enforcement agency which backs superheroes throughout the Marvel Comics universe. Agents of S.H.I.E.L.D. follows the lives of agents whose job it is to keep both superheroes and supervillians under control.
Avg. Episode Length: 42 min

Notable Actors: Clark Gregg, Ming-Na Wen

Netflix Rating: 5/5
The Walking Dead– The Walking Dead became a hit as soon as it came out. It portrays a world in which a zombie virus has spread rapidly across the world, and the lives of the few lone survivors who struggle to stay alive.
Avg. Episode Length: 45 min

Notable Actors: Norman Reedus, Lauren Cohan

Netflix Rating: 5/5
Criminal Minds– If you're fascinated by the stories of strange criminals, there's a chance you'll be interested in Criminal Minds. This drama is about the fascinating agents of the Quantico, Virginia sector of the FBI's Behavioral Analysis Unit, and the profiling which leads them to catching strange and dangerous criminals.
Avg. Episode Length: 42 min

Notable Actors: Shemar Moore, Matthew Gray Gubler

Netflix Rating: 5/5
Stranger Things– This Netflix original show has an intriguing mix of 90s nostalgia and distinctly odd characters, which has led it to becoming one of the most talked-about shows of 2016. In Stranger Things a group of three young boys deal with strange occurrences in their hometown, as well as the appearance of a mysterious girl their age.
Avg. Episode Length: 55 min

Notable Actors: Winona Ryder, Millie Bobby Brown

Netflix Rating: 5/5