Five albums to look forward to with the new year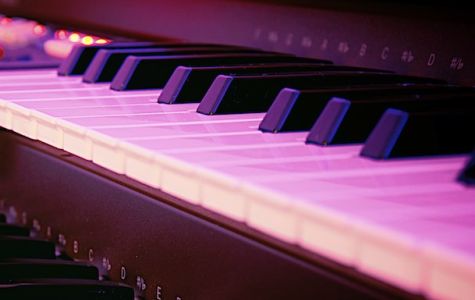 Hang on for a minute...we're trying to find some more stories you might like.
The year 2016 is coming to an end, but that does not stop artists from coming out with new music. The upcoming year has many great possibilities to offer, especially in music. There is something for everyone.
Blondie, who reached its peak in the mid-late 1970s, plans to be releasing another album in 2017. Charli XCX, Sia, and Johnny Marr are said to be featured on the upcoming album, which has yet to be titled. The record is almost complete, just lacking vocals from Debbie Harry.
Bruce Springsteen also is planning to release a solo album. There is no official release date out on his upcoming album yet, but it is described to be "very different" according to his manager Jon Landau. The record will not be acoustic and is claimed to be one of Springsteen's best albums yet.
Drake announced in October he would be releasing a new album come December. It is titled More Life: The Playlist. Upon announcing the album, Drake also released four tracks that will appear on the tracklist: Two Birds, One Stone; Sneakin; Wanna Know (Remix) and Fake Love.
The Band Perry has talked about their new album titled Heart + Beat for months now, but had to push back the release date due to splitting with their record label. It is now unclear when the album is coming out. They released a single off the album, Comeback Kid in August, when the band came out saying the theme of the album was being unified. The Band Perry claims they want a more upbeat album than their most recent, Pioneer.
While the album is not to come out until June of 2017, Kelly Clarkson announced her new record in June of 2016. Clarkson also announced she was leaving her then-current label RCA Records in favor of Atlantic Records. The album is said to be very "soulful." Clarkson also promised to release a country album at some point while under a new record label, now having more freedom to do as she pleases.