Top 5 holiday foods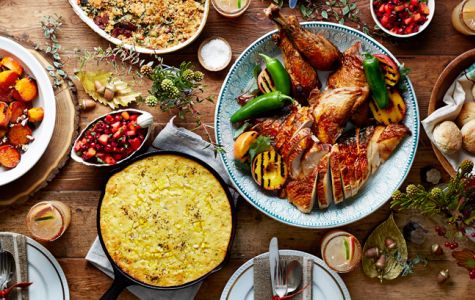 Top 5 Holiday foods
By Aubrey Mahaffey
BHS Journalism
There are a lot of different types of food especially for holidays, here are the top 5 most popular holiday foods of 2016
Turkey
This is the most common and popular dish, it can be cooked many different ways and made uniquely by everyone who tries it.
Ham
Another common, but good dish. You don't have to always make it yourself too, you can pick it up cooked at any grocery store, but it may taste better to you knowing you made it yourself.
Pumpkin Pie
This desert has a very savory flavor and is especially good with whipped cream on top.
Rolls
This has to be one of every kids favorite sides to a holiday dish, they are full of flavor. You can count on this side always being at almost every holiday event or at just about any dinner.
Gravy
A great topping for any meats or potatoes to add more amazing flavor to your favorite holiday dish.