Top 10 travel locations across the globe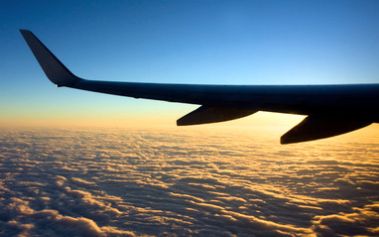 Are you in need of a vacation to a destination you have never been to before? Well check out these Top 10 locations across the globe.
The Great Barrier Reef
A very populated tropical area located off the shores of Australia. This is the place for you if you're ready to explore the Pacific beneath the surface!
Paris, France
A very historical city, but very well known for its main attraction The Eiffel Tower.
Bora Bora
Named the best tropical island in the world, very populated year round.
Florence, Italy
If you want to see beautiful piece of Italian history, Florence is the place for you. It is filled with many beautiful structures.
Tokyo, Japan
Full of many different sweets and bright colors, full of fun around every corner.
Cusco, Peru
A warm breeze everywhere you go with beautiful brick streets and good food.
London, England
With the cool weather and light misty rain, so much history is in this city and getting to experience it all would be a piece of history that sticks with you forever.
Rome, Italy
Another great historical place, full of mythical mysteries and buildings with adventures around every corner.
New York City, New York
There are many different things around the giant city, The Met Museum, Statue of Liberty tours and hot dog stands on every block.
    10.) Maui, Hawaii
There's so much to do in Hawaii, swim with dolphins, surf lessons, Luau dances, etc. Maui is definitely the place for you if you love to go on wild adventures.