Galaxy S5 launches, how do students react?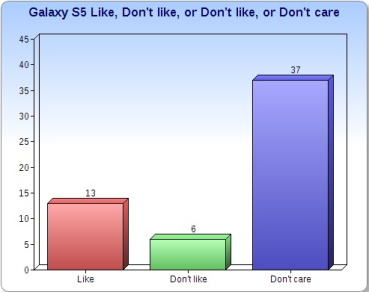 The recent launch of the new phone affects students directly or indirectly, by influencing the phone company competitors or students.
The poll totals are like 13, don't like 6, and don't care 37. Some students shared their reasoning.
"It's waterproof, I wish my phone was waterproof," senior Kiefer Halpin said. "But I still prefer my iPhone."
"It doesn't affect me, I own an iPhone," senior Emmett Martin said.