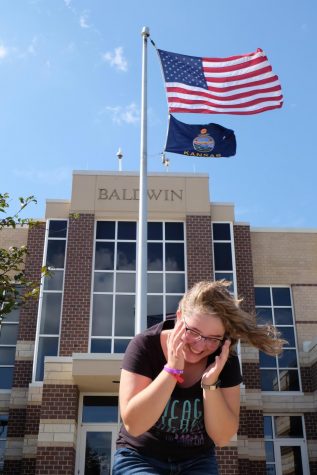 Grade
10
Position on staff
Opinion Editor
What are your future plans?
To graduate from college and get a job.
What other activities do you do through BHS?
I do Scholar's Bowl, band, and crew for the musical.
What do you put on pizza?
Cheese and pepperoni
What's your favorite app on your phone?
iTunes
What's your biggest pet peeve?
Wet fabric
Zoe Thomas, Opinion Editor
Oct 18, 2018

Humans of BHS: Jana Landreth

(Story)

Oct 09, 2018

"Bulldog Nation" shirts promote mental health awareness

(Story)

Apr 06, 2018

Humans of BHS: Becky Fritzsche

(Story)

Mar 29, 2018

Humans of BHS: Ella Conover, freshman

(Story)

Mar 19, 2018

HUMANS OF BHS: Ethan Eckman, sophomore

(Story)

Feb 26, 2018

BHS musicians selected to perform at State

(Story)

Feb 15, 2018

HUMANS OF BHS: Shelby Jones, sophomore

(Story)

Feb 05, 2018

HUMANS OF BHS: Hudson Allen, freshman

(Story)

Nov 21, 2017

Media damaging our perception of a healthy body image

(Story)

Nov 10, 2017

Ban on transgender soldiers needs to be lifted

(Story)

Oct 19, 2017

Musical cast working hard to prepare for 'Seussical'

(Story)