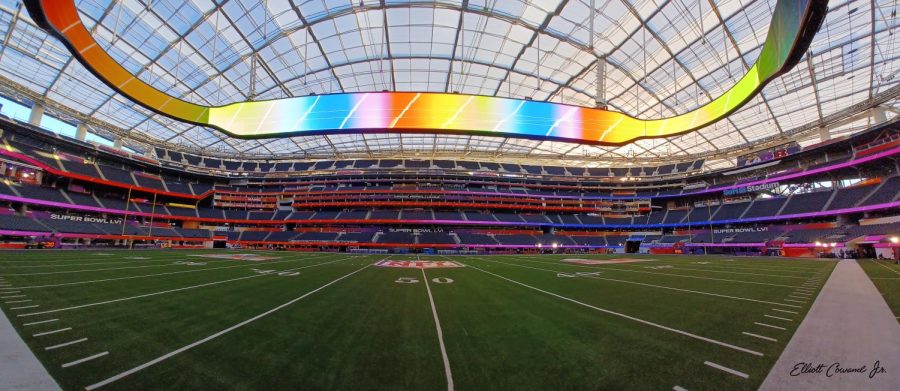 There are lots of opinions on this year's Super Bowl. People have their own unique reasons for who they want to win the Super Bowl. 
Super Bowl 56 featured the Cincinnati Bengals and the Los Angeles Rams. The Rams are familiar with the big stage having been in Super Bowl 53. 
"It would be nice to finally see Stafford win one, he has had to suffer a lot being on the Lions for like 12 years," freshmen Drew Flick said.
Mathew Stafford is the new quarterback for Los Angeles after being traded to this past offseason. He has shown why he is a great quarterback this year after being on a very underwhelming Detroit Lions team.
"I think Joe Burrow will come in strong and do a pretty good job, they have a good strong team and they will make it far," Flick said
The Bengals are a very young team with their starting quarterback Joe Burrow being in his second year and a young Jamar Chase at receiver.
"I don't like that Joe Burrow beat the Chiefs in the AFC Championship but I think he will end up winning the Super Bowl and maybe the Super Bowl MVP," freshman Jace Hout said.
There are lots of expectations when it comes to how players perform in the NFL but nobody expected Burrow to have the season he did after injuring his right knee last year.
After all this speculation the Super Bowl ended with a 23-20 win for the Rams. This win was huge for Stafford and the Rams and it gave the Bengals a big loss they were not expecting.