Spring sports competing hard midway in season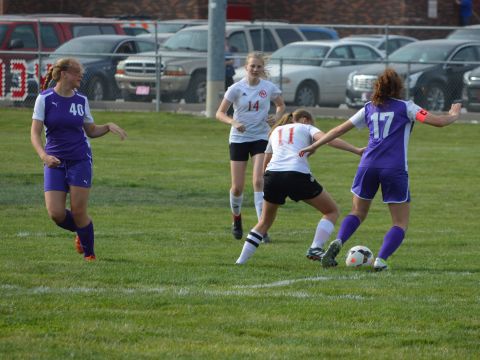 Hang on for a minute...we're trying to find some more stories you might like.
Spring sports are underway and new competition is arising. BHS students have the options of participating in girls soccer, baseball, softball, boys tennis, track and golf. The teams have been practicing and competing hard for a good outcome this year.
The track and field team has been working hard before and after the meets.
"The track team has been really good this year. The competition is really tough this year but we are fighting through. We have only been to four meets but we are improving at each one," said sophomore Kade Kehl, who competes in sprinting and throwing events.
Senior Parker Wilson thinks the golf team is going to have a good season this year.
"I feel like we have a good chance to be pretty good this year," Wilson said. "We have been to 3 tournaments and have been putting together some good scores given the weather that we've been playing in. As the season goes on and it starts to warm up we should be a competitive team."
Another spring sport looking for a good outcome this year is boys tennis.
"So far this season has been tough, we are seeing an learning something new each meet and advancing in every way we can. I think a little practice and communication will take us a long way," sophomore Zach Montgomery said.
The varsity baseball team is currently 4-3 and improving as the season moves along.
"We are doing pretty well as a group," senior Jake Schrock said. "We hope to get better through the season and compete more and more. Every team is pretty equal this year and we have a chance to do some good things and excited to see what the season has for us."
Softball has had a good start to the season and hopes to keep improving.
"The season is going good. We have a 7-1 record and a high batting average," senior Sieana Hall said.
Girls varsity soccer team has improving over the season and has recently won six games in a row.
"The season started out not the way we wanted, but now we are back on track," junior Caitlin Countryman said. "We have had six shutout wins and within those games over 23 goals scored but there are definitely teams that challenge us, but they make us better."
All spring sports are hoping for a great season this year. Everyone has been practicing there hardest and improving tremendously. They love the support from the fans and encourage everyone to watch.