Bulldog athletes double up on spring sports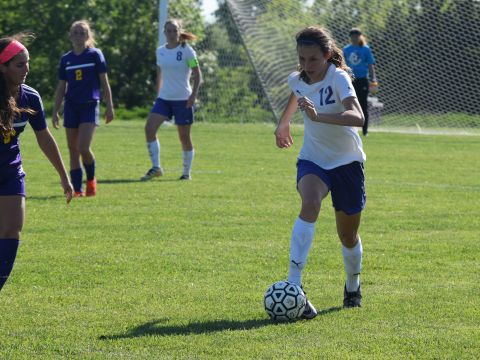 Hang on for a minute...we're trying to find some more stories you might like.
Bulldog athletes are just starting the upcoming season of spring sports. From girls soccer,  baseball, softball, track and field, boys tennis, and golf they are ready for the season to start with competition under way.
For some BHS athletes, one sport was just not enough.
"Doubling up on sports isn't easy, but I recommend it to those who really love the two sports they are choosing to do and to those who are ready to put in that extra effort," sophomore Josie Boyle said.
There are multiple students this year doubling up and trying something new.
The best thing about doubling up to senior Sydney Bergan is "I get to have twice as many teammates."
Boyle is currently doing girls soccer and track. Bergan is also currently doing Track and Golf. This is Bergan's first year doing golf and likewise her first year doubling up and she loves it so far. Boyle and Bergan are both sprinters and Bergan does pole vault.
Last year Boyle made first team all area and league and second team all state for soccer. Boyle and Bergan helped the girls track team to get third place at state and are hoping for another great turnout this year.
"Soccer and Track are two totally different sports. There are very different aspects of the game and because of that, it helps me become an overall better teammate," Boyle said.
Bergan believes doubling up makes her a better athlete and does recommend others to try it out.
"I think it makes me a more diverse athlete and teaches me to manage my time," Bergen said.
If you are indecisive on two sports and like the two sports your doing then consider doubling up like Bergan and Boyle. You will become a better athlete and you will be more determined to try new things.