Sports impacting seniors at BHS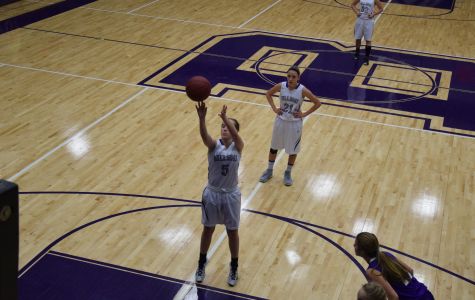 Hang on for a minute...we're trying to find some more stories you might like.
As the Baldwin High School journey comes to an end for seniors, they keep in mind their memories, traditions and classmates.
"My favorite memory of high school so far was freshman year football," senior football player Caleb Flory said, "and making a long run in the playoffs with my team."
Many seniors who were involved in sports are leaving the building with memories of their team, coaches and the impact of the sport.
"Going through high school here at Baldwin was an adventure," senior football player Justin Howard said. "I am ready to start the next chapter of my life, and I will miss my classmates."
Many of the BHS soon-to-be-graduates will be attending college.
"I would like to further my education," senior Auggie Lange said. "Going to Baldwin, I know it is important to continue keeping myself educated."
"I have been involved in cross country for four years," senior Daelynn Anderson said, "and it has impacted me in many ways."
Although many of the seniors will not continue their sports career, BHS has left them with great work ethics due to the sports they are involved in.
"Playing basketball for all my years of high school was a good decision," senior basketball player Taylor Cawley said. "I have developed many friendships that I will always hold in my memories."
This year the class of 2017 will say their final goodbyes to BHS students and staff hoping for a bright future.