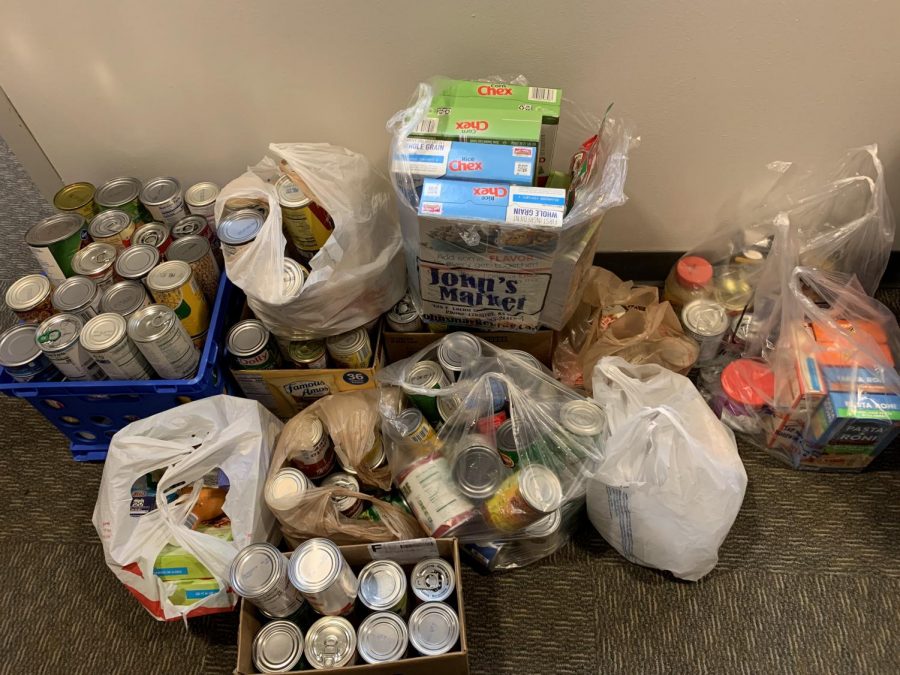 Most kids on Halloween go from door to door for candy, but for the National Honor Society, it was canned goods they were after.
"The National Honor Society does something called Trick-or-Canning, instead of trick-or-treating," sponsor Autumn Weiss said. "They go door-to-door just like trick or treaters do, but instead they ask for canned goods."
All the food they collect, which they collected more than 200 cans this year, will go to the local food pantry to stock the shelves.
"They have done this for years and years, way before my time," Weiss said. "We decided to keep the tradition going, since we were not able to do it last year."
"This was personally my first year," senior Wyatt Bathke said. "I remember being little and getting people knocking on my door asking for canned food for the NHS."
The NHS does a lot of community service, Trick-or-Canning is just as important as the others.
"They really get into it," Weiss said. "I think they have a really good time doing this."
This year the NHS is coordinating with the Chamber of Commerce and will do a food drive at Baldwin High School, so the Trick-or-Canning was the kickoff for that. The seminar classes will see who can get the most canned goods and the winners will get to have a party, such as an ice cream party.
"It is important because people need to eat food," Bathke said. "It is nice that people are willing to donate canned foods to people who need it."