12 years of school and it's all down to this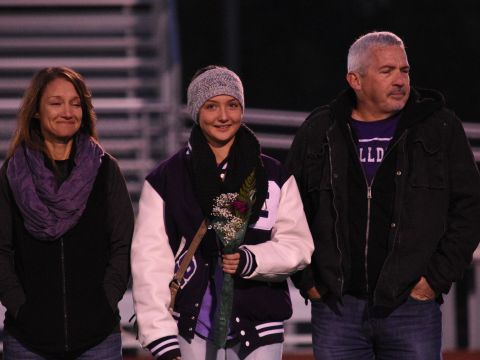 Hang on for a minute...we're trying to find some more stories you might like.
After such a long time spent preparing for what's next, now it's time to make a choice.
BHS counselor Debbie Baldwin and Autumn Weiss assist students in this process
"I've had a lot of seniors go to a junior college for two years, and then finish a degree at a 4-year college like KU or K-State," Baldwin said.
At the end of this year, 108 seniors have some tough decisions. For starters, whether or not to go to college at all, and second, what college to go to if they choose the collegiate path.
"A very viable option would be to shoot for an academic scholarship, which to most schools, means a around a 3.5 or above GPA, combined with an ACT score of a 26 or over," Baldwin said.
When thinking about college choices, most students resort to large colleges. Such as University of Kansas, or Kansas State University. However, there are many more, much cheaper, options out there. Examples are community colleges, such as JCCC, or even online courses.
Seniors are having to make decisions on where to go based on their interests and skills.
"I'm going to Washburn University, because they offered me a softball scholarship, and they have a very good criminal justice class, that I am very interested in," senior Sieana Hall said.
"I am going to K-State because they have a very good microbiology program, that I think is necessary for my career choice," senior Andrew Braun said.
"My college choice is South Dakota School of Mines and Technology. Sounds like an odd choice, but I'm going for geological engineering. It's what I enjoy doing," senior Blayne Chapman said.