The Importance of Acknowledging the Existence of Racism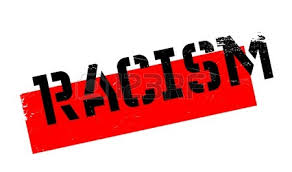 During a high school volleyball game on Oct 8, the opposing team accused Baldwin students of using racial slurs. Members of the community were quick to defend not only the students, but the image of Baldwin City. Many citizens expressed online, that racism is not tolerated in the community and no race problems exist. However, no community can fully escape the deep rooted racism in our society. Although race problems may not be as predominant in our community, we can not continue to be blind to the experiences others face. 
"I know many fellow citizens who have been witnesses or victims of intolerant actions or speech over my 22 years here in Baldwin," Toby Ebel, previous Baker Volleyball assistant coach said. 
Baldwin's population is composed of mainly white citizens, with about only 10% of its population being another race. Although racism may not directly affect you, it is important to recognize its effects on other community members
"There's not a lot of representation in Baldwin for people of color," junior Victoria Daniel said. "I don't even think people recognize that some of the things they say or do is racist."
Without exposure and an understanding of other race's experiences, people will continue to connect normalcy and whiteness together. 
"I have had a substitute teacher think I was a foriegn exchange student," Daniel said "I think it is just because they are not used to seeing people who aren't white."
People are not only not accustomed or properly educated, but when problems do arise they are typically not handled with seriousness.
"They [students] get away with it [the N word] and now it's like a joke, they like to joke about it," junior Michela Powell said.
Powell expressed frustration when she presented this issue, and there was little done to resolve the problem.
Although racism is a complex issue, the community can begin taking steps to overcome the grip racism has held on our society for decades. 
If people begin to interact and gain more familiarity with those of different races, and learn about the histories and cultural differences of others, the ability to appreciate and understand becomes easier.  
"I encourage others to spend time with people who look different, who believe different, who practice different faiths, ect., because there is good in all of them, but you'll never see it if you don't go looking for it," Ebel said.
Everyone has a responsibility to look at the cause and effect racism has in their community. While there has been progress in decreasing racism, communities can not continue to pretend that society has moved past these issues.